11.06.2018 - 30.11.2018
EXHIBITION - Women of Mathematics and Beyond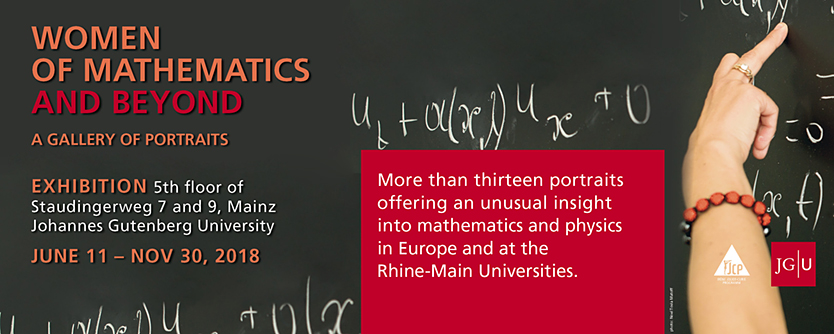 ...
30.01.2018
Exzellenzstrategie - Deadline für Einreichung der Anträge am 21. Februar
...
14.02.2018 - 23.03.2018
Master Academy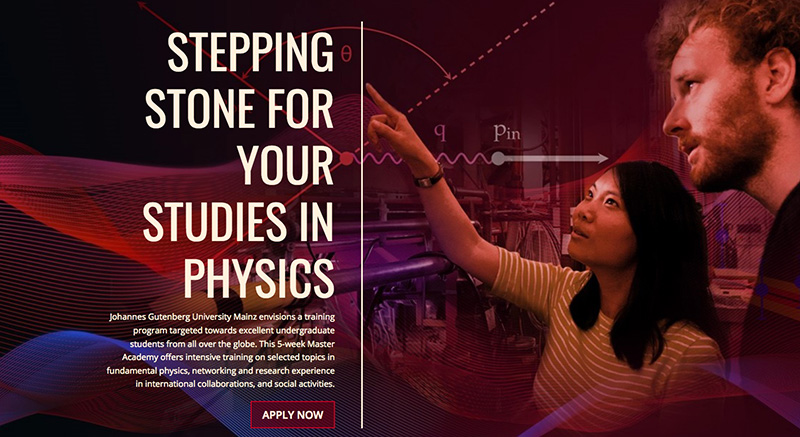 Just finishing your B.Sc.? Thinking about graduate studies? How about taking a 5-week programme (without tuition fees) that provides intensive training in fundamental physics with lectures and mentoring by leading scientists, the opportunity to network with international researchers, and an individual lab course to work on your own project, as well as an optional language course and cultural programme? Travel and accommodation grants are available. Apply by 15th December 2017.
12.03.2018 - 16.03.2018
PRISMA SCHOOL 2018 | Photosensors and Signal Processing in Particle Detectors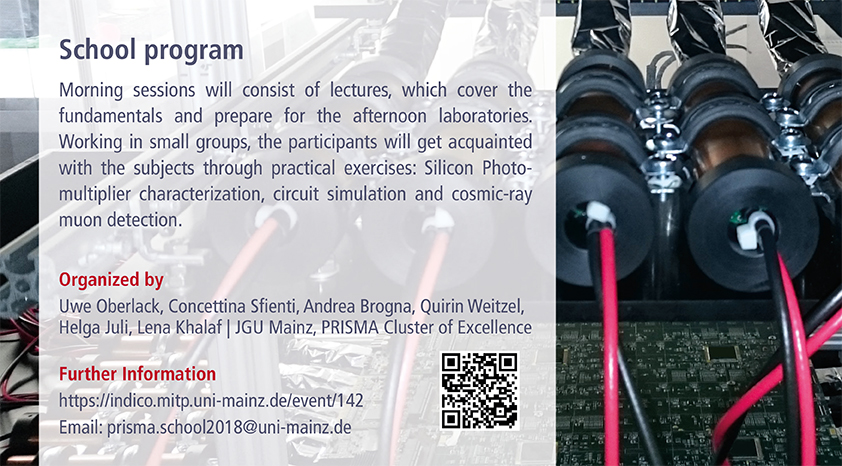 24.10.2017 - 30.11.2017
EXHIBITION - AUSSTELLUNG | Vom Sichtbarmachen des Unsichtbaren

...
07.08.2017 - 12.08.2017
Mainzer Teilchenphysik Akademie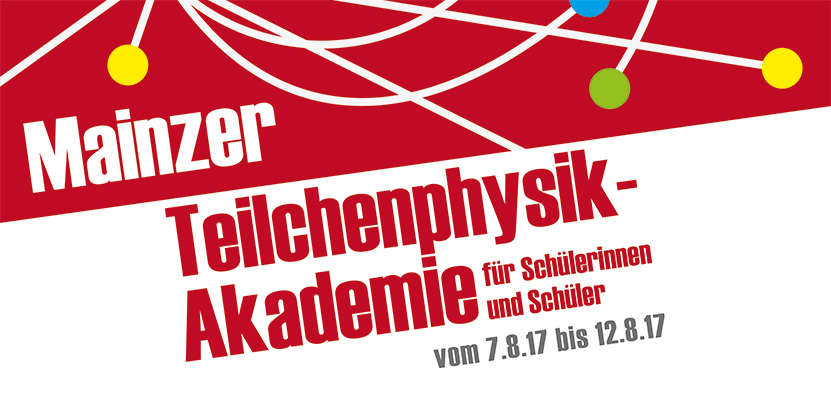 ...
11.06.2017
GUINNESS WORLD RECORDSTM | Weltrekord für Mainzer Physiker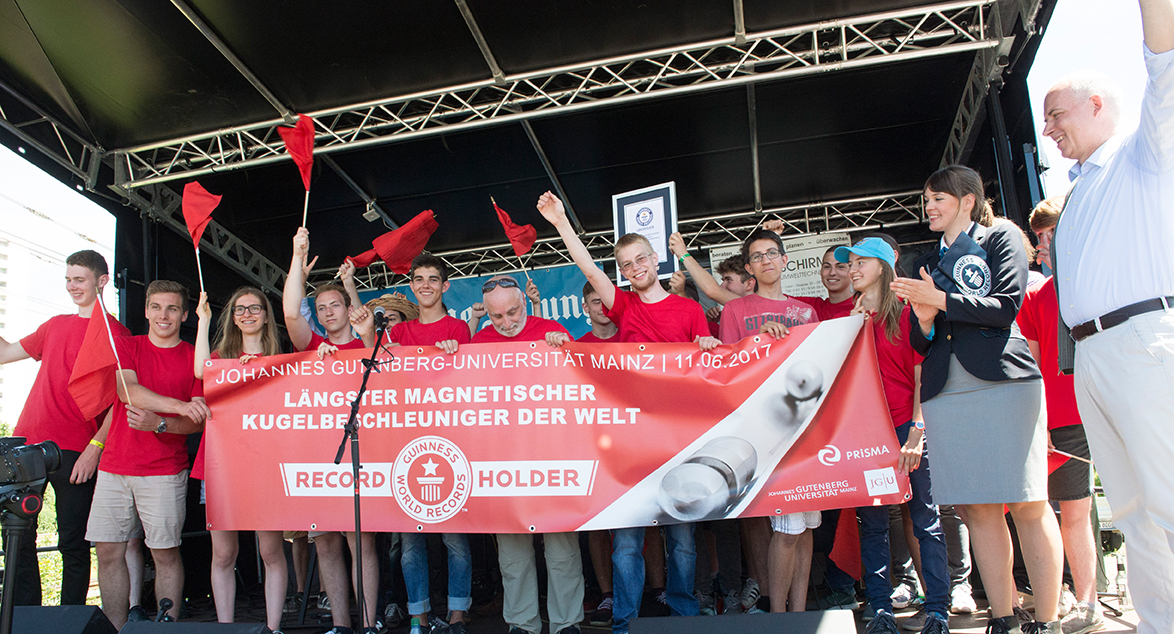 Physicists at Johannes Gutenberg University Mainz (JGU) have achieved an official Guinness World Records™ world record by building the world's longest magnetic ball accelerator over a distance of 546 metres. The record attempt was organized by the PRISMA Cluster of Excellence in cooperation with two local schools, the Rabanus-Maurus-Gymnasium and the Otto-Schott-Gymnasium, and was officially promoted by the Rhineland-Palatinate state minister for Education, Dr. Stefanie Hubig, and the state minister for Science, Continuing Education, and Culture, Prof. Dr. Konrad Wolf. ...