IJCP offers individual coaching for PhD and post-doctoral female physicists. A total of five coachings consisting each of three sessions with an experienced coach will be awarded each year. Interested women are requested to submit a short letter of motivation and a CV by November 15 (for the winter term) and April 15 (for the summer term) through prisma@uni-mainz.de.
Coaching involves a variety of training and consulting concepts for persons with management or control responsibilities, and aims to develop and implement both professional and personal goals, together with the skills necessary to reach them. Coaching is a form of consulting that focuses on results and solutions, interactive and tailored to individual needs. The goal is to improve the work setting and to offer help in learning how to take specific roles in challenging circumstances.
The coaches in the framework of Irène Joliot-Curie-Program are: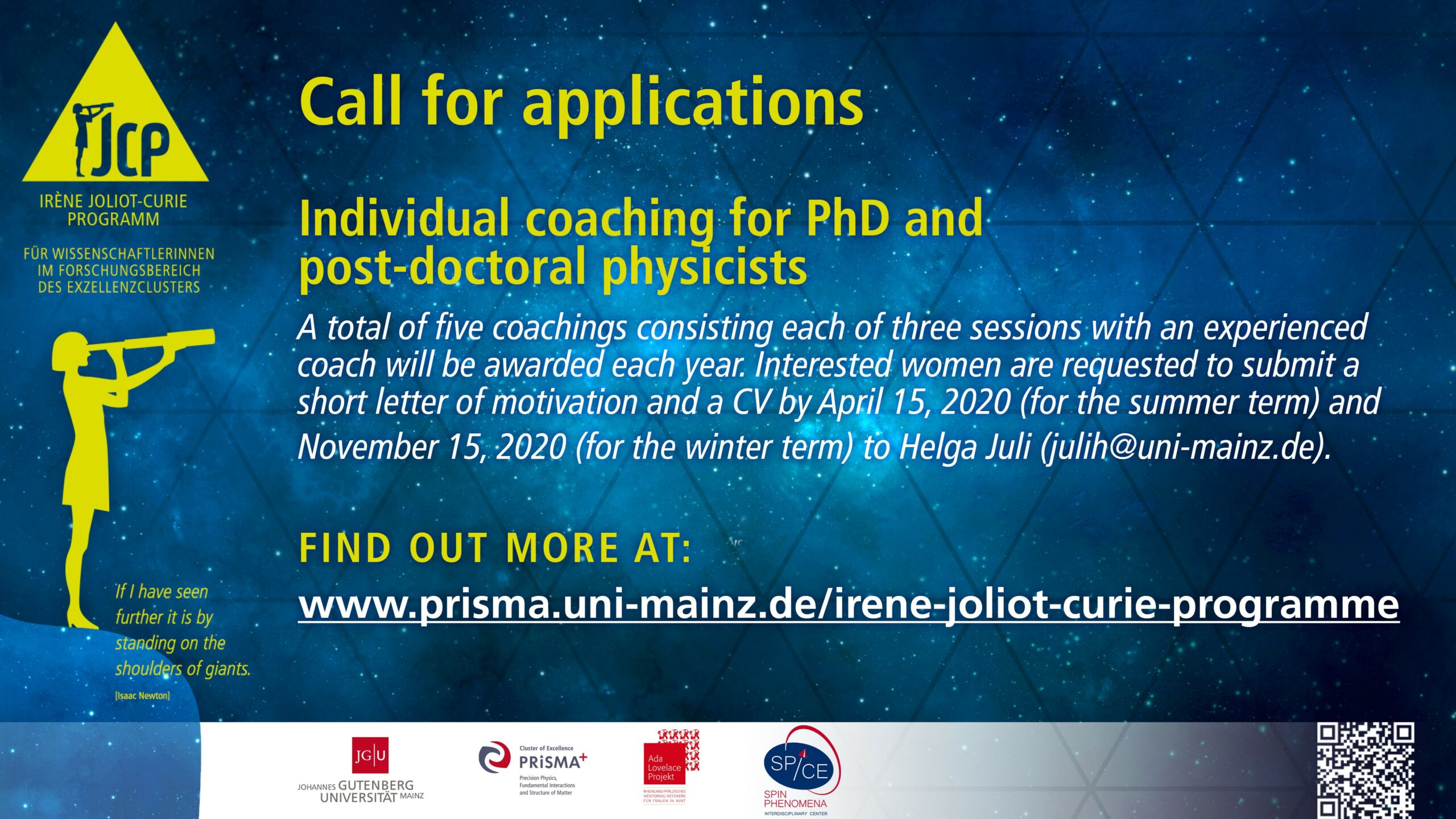 In addition, the Office of Gender Affairs and Equal Opportunity and the Human Resources Development Department can assist in the selection of coaches if needed.