2020
31.03.2020
Highlights 2019 have been published

This year, our annual report (in German) is being published in an extended form for the first time. Enjoy browsing and reading. ...
06.03.2020
Career Support for Postdocs
The Career Support programme is designed for young researchers in Physics, Computer Science and Mathematics to help navigate a successful scientific career without losing sight of a work life balance. Apply now by April 15 ...
06.03.2020
Individual coaching for PhD and post-doctoral female physicists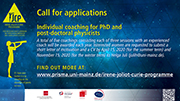 IJCP offers individual coaching for PhD and post-doctoral female physicists. Apply now by April 15 ...
28.02.2020
PhD Fellowships in Physics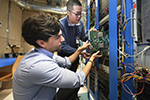 The Mainz Physics Academy (MPA) within the Cluster of Excellence PRISMA+ offers several PhD Fellowships for outstanding graduates in an attractive and international research environment. ...
31.01.2020
Detector Lab announces new fellowship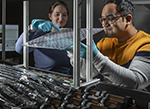 In order to be able to carry out an innovative research project in the field of detector development and construction, the Detector lab has launched an attractive offer....
2019
28.10.2019
Dark Matter search enters new chapter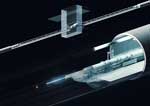 The international ALPS II ("Any light particle search") collaboration installed the first of 24 superconducting magnets today, marking the start of the installation of a unique particle physics experiment to look for dark matter. Mainz University is one of the institutional partners. ...
18.10.2019
New Video on the "7th Annual Workshop on Optically-Pumped Magnetometers (WOPM)"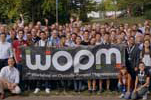 On August 14-16th, over 200 scientists from more than 80 institutions worldwide met in Mainz for the 7th Annual Workshop on Optically-Pumped Magnetometers (WOPM). Watch the video for a look into the exciting and collaborative atmosphere at this international event! ...
2018
25.09.2018
Attractive Internship Program for Young Talent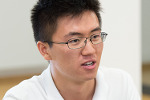 A special internship program regularly succeeds in getting talented young people to come to the Johannes Gutenberg University Mainz's PRISMA+ Cluster of Excellence. ...
30.05.2018
Centerpiece for new accelerator delivered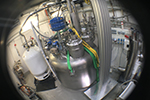 Specialist manufacturer supplies the two cryomodules for the new MESA accelerator at the PRISMA Cluster of Excellence ...
05.03.2018
Physicists from Mainz University Become Quiz Heroes in the Southwest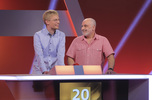 Dr. Christian Schneider and Karl Geib, both of Johannes Gutenberg University Mainz (JGU) won the SWR quiz show "Quiz Helden". The episode was broadcast March 4th on SWR TV. In an exciting game of puzzling and trivia, the two physicists showed how their expertise can help them answer tricky questions about the region without the use of mathematical formulas. ...
26.02.2018
An exclusive glance at the new cryo modules for MESA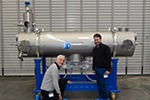 The first cryomodule for the new MESA accelerator will be delivered in early March. Kurt Aulenbacher and his team were able to visit the manufacturing center and take their first look into the heart of the new MESA accelerator.